The red hot
Kentucky bred band
knows whats up when it comes to making a
good sound
...
They made thier way into the indie world starting in the UK but now they have finally made thier way to making a place for themselves in the US I present to you
CAGE THE ELEPHANT!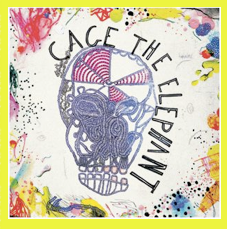 not only have they rocked
coachella
but they have made a deal with kroq to be feautured daily in their radio playlist.
THIS IS AN UPCOMING MAJOR BAND.
remember you heard it from me first!
You can find their major hits
Aint No Rest for the Wicked
and
In One Ear
on the daily dose play list!