C
o
l
o
r
e
d
Tights,
Not exactly something new, but something that i need to see more on all you people.
As seen in Paris: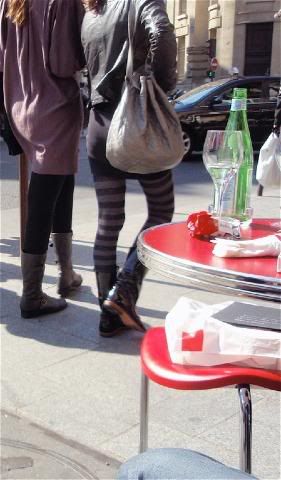 Another major trend i saw in the one and only Paris,
was
FUR!!
People wore it casual and dressy. Treat it like a layer.
Rabit is the most unexpensive and it gets the point across!
Dont be affraid, just flaunt it!
Add it to any outfit, and it adds the zest of tres chic!
Did that fufill your daily dose?