Citizen L.A Art Park
When: Tonight October 8th @ 6-12 pm
Where: on main street! in Down Town L.A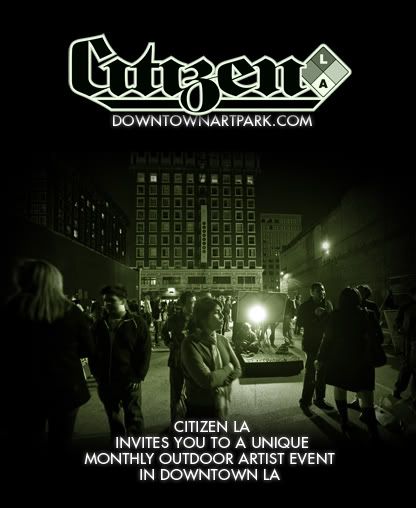 Tonight october 8thThe Citizen LA "Downtown Art Park" is a private gated outdoor area on Main Street that represents the anonymous artists of Los Angeles. This event is FREE to the public.
As of april 2009 artists are unallowed to set up on the streets of down town la during the Down Town L.A Art Walk,
10,000 plus people are expected to show up, so enjoy a night of art celebration with food and drink vendors and live performances!