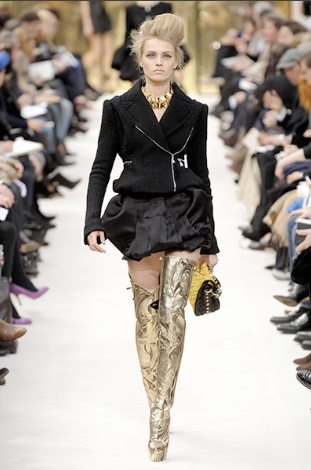 OTK BOOTS!
This is a hit or miss and i'm inlove!
Its the
over the knee boot
that replaces the funky sock and
throws in the glam.
Strut your stuff in some fabulous and over the top (literally) boots!
Louis Vuitton
did it right in the recent paris fashion week!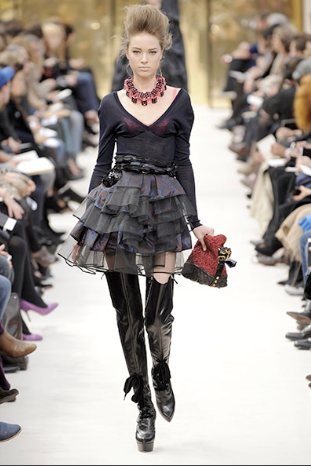 Or shop at Neiman Marcus and get it right:
pull it together with a cute bow!
wear it casual!
or keep it sexy with a heel!
Its what ever you like, but its RIGHT! its the fall shoe!